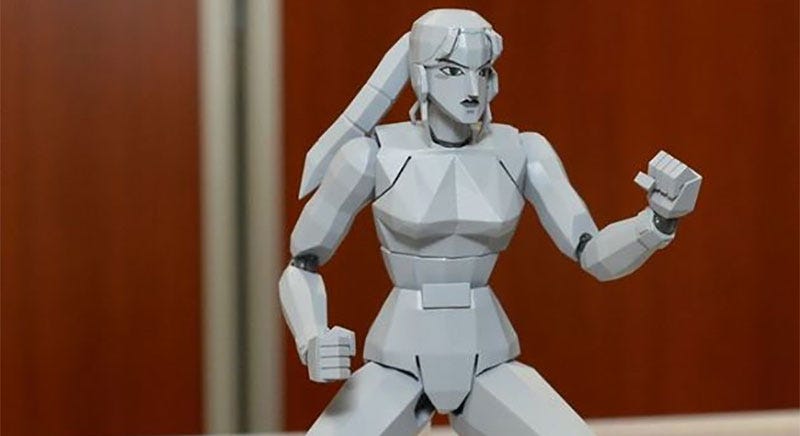 This Figma was first shown off over a year ago, but is only now getting ready to actually go on sale. It's been worth the wait.
Auguste Rodin's The Thinker is an iconic work of art. It's also an upcoming fully posable Figma figure.
This thing was first shown off over a year ago. And it's still not out. What's up, Figma? Killing us softly?
Figma figures are about the best figures on Earth if you like putting characters in rad poses. There will soon be an Indiana Jones Figma. Yes.
Masahiro Sakurai, who helmed Kid Icarus: Uprising, recently showed off these two new Figma Kid Icarus figures of the characters Pit and Dark Pit. Pretty nice! No word on when they'll be released.
Bet he's dealing with Mothula in The Legend of Zelda: A Link to the Past. I can see it on his angry, tortured face. (We've all been there!)
Announced back in June, Figma's Skyward Sword Link action figure is now shipping to customers worldwide. Like me, when I opened up a Japanese box this morning like a six year-old at Christmas.