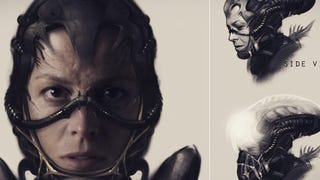 Last week the news emerged that director Neill Blomkamp's recently confirmed Alien movie will wipe away the series' less celebrated sequels and will pick up the story of Ellen Ripley from James Cameron's Aliens. "I want this film to feel like it is literally the genetic sibling of Aliens," Blomkamp said.
This is embarrassing to admit, but I haven't read much in the way of nonfiction books about video games. Don't get me wrong: there's some incredible work out there. In general, however, I've found that digging around for more books very quickly slides into work that is prohibitively technical, academic, or both.
The Quantum Thief, released in the UK last year and in the U.S. this month, is a heist story set in a future of marching cities, ubiquitous public-key encryption, people communicating by sharing memories, and a race of hyper-advanced humans who originated as massively multiplayer online role-playing game guild…
The fiction of a video game's universe is fertile ground for novels, sprouting dozens of books annually that tap into gaming's beloved and unknown back stories.
Another novel set in the gamer-driven world of Eve Online is hitting this fall, this time with the backing of Sci-Fi/Fantasy book publishing giant Tor.
For the last 14 years the denizens of the USENET group rec.arts.int-fiction have been keeping the Text Adventure flag flying with hundreds of new games and an annual competition to find the best of the year's crop. 2008 has seen 35 new entries with some real standouts both in quality of puzzles and a willingness to…