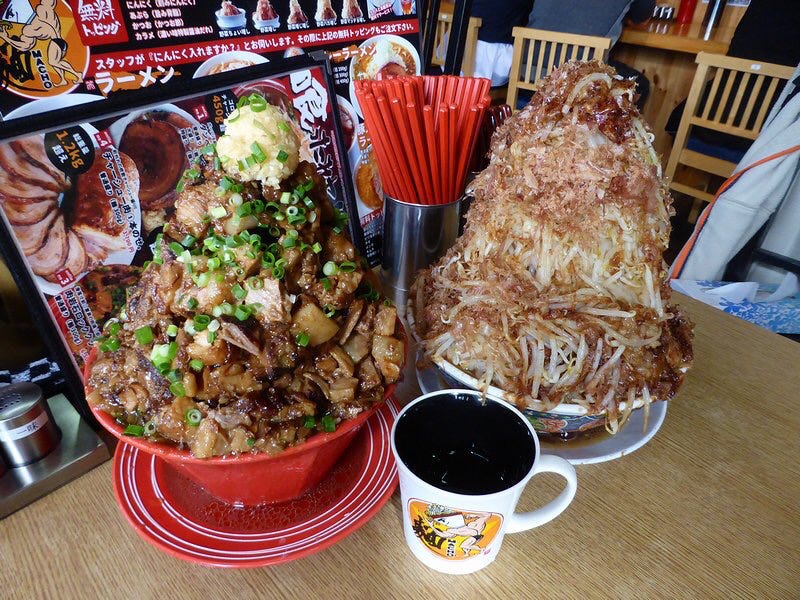 Behold, Men Macho Ramen. It's not Japan's best ramen establishments, but as far as over-the-top noodle restaurants go, this is the over-the-toppiest!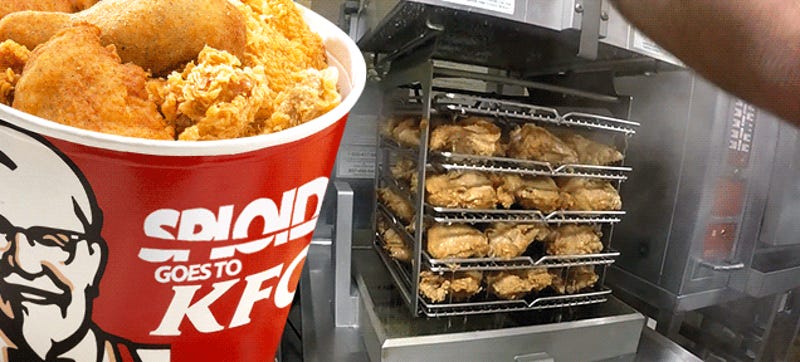 We've seen beyond the greasy curtain of fast food and discovered how KFC actually makes fried chicken from the raw animal to the final product that gets put into buckets and double downs at their stores. It's basically like how your grandma would do it—except they use an infernal magic machine called "pressure frier."
There is no disappointment as widespread and meekly accepted as the true appearance of fast food versus advertising glamour shots. As MediocreFilms proves in this hidden camera video, it doesn't have to be that way.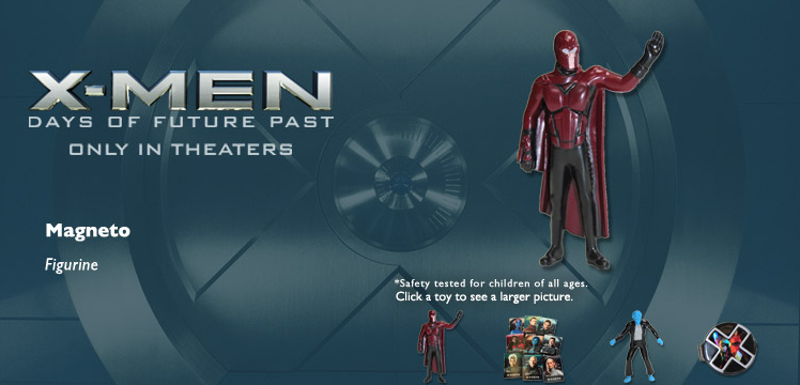 Magneto is one of four X-Men: Days of Future Past kids meal toys available at Carl's Jr. See closeups of the rest of the toys below:
Some folk like to joke about how beards come in handy when it comes to food, as facial hair can act as storage (eww, I know)...but this is something else entirely. Incredibeard isn't using his beard for storage, but as a bowl.
Did you really think I'd let July 29 go by without a review of the most exciting fast food item to hit the market since something really exciting I can't think of right now? I sure didn't.
They're trying to keep it a secret, and it's much more fun and childish to imagine every beeped word in this video is "penis", but the cat is out of the bag — Popeyes Chicken Waffle Tenders arrive July 29.