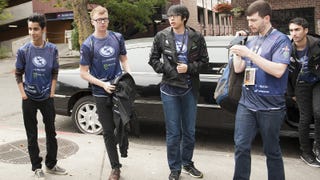 After watching two of their elite players leave for Team Secret, Evil Geniuses have concluded their DOTA 2 roster reshuffle with something as ironic as it is inevitable: eight months after they fired him, they're bringing back Kurtis "Aui" Ling.
Remember two weeks ago, when Team Secret showed they didn't need a lineup of marquee superstars like Artour "Arteezy" Babaev to be the best team in DOTA 2? Well, apparently they're over that now.
As a good American I was filled with a jingoistic fervor after the triumph of the Evil Geniuses at The International, the world championship for Dota 2, this past weekend. I like video games. I like sports. But I've never watched esports, not a single match of Starcraft 2, Dota 2, League of Legends, Heroes of the Storm…
Well, if there's a big lesson of the past week, it's that cretinous online behavior may not be illegal in and of itself, but that doesn't mean you won't face consequences for engaging in it. Take the case of Ilyes "Stephano" Satouri, a member of the StarCraft team for Evil Geniuses, the renowned pro gaming clan.