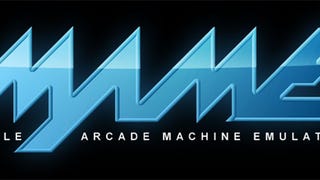 After 19 years of operation (and 10 months spent contacting the original developers), MAME—probably the most well-known emulator on the planet—is now 100% free and open-source.

June has been a big month for the team working on the Dolphin emulator, which allows users to play GameCube and Wii games on their PC. In addition to getting Virtual Console games up and running, they've also managed to get GameCube games working on an Android device (albeit one that few of you will own).
Disney's new Mickey Mouse adventure already looks spectacular, but some discriminating video game fans would rather see Epic Mickey running on something more powerful than the Wii. Thankfully, the Dolphin emulator can give us a taste of Mickey in HD.
Kinda like this. Japanese company Klab has developed a Nintendo Entertainment System emulator. Here it is running on a Kindle emulator. That's...alot of emulating.
..and by 'Released' we mean 'put up on a website in a Zip file'. Say what you like about the democratizing power of the internet - it does rather suck the glamour out of album launches. Anyway, what we have here is a cracking little collection of musical experiments created using the KORG DS-10 emulator for the…