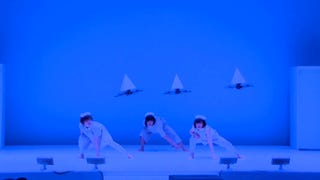 Drones have a lot of potential applications — blowing stuff up, fictional delivery services, flying cameramen. But Cyberpunk ballet dancer? That's a new one to me.
iPhone apps exist for all sorts of purposes: games and media to entertain, file viewers and creation programs for productivity, news for information on the world around you. To creator Josh Begley, Drone+—which lets people know about American UAV attacks—fits the bill for that last type of app. Nevertheless, Apple…
The keystroke-capturing computer virus that infected the networks used to pilot U.S. Air Force drones had nothing to do with Mafia Wars despite early reports to the contrary, Zynga tells Kotaku.