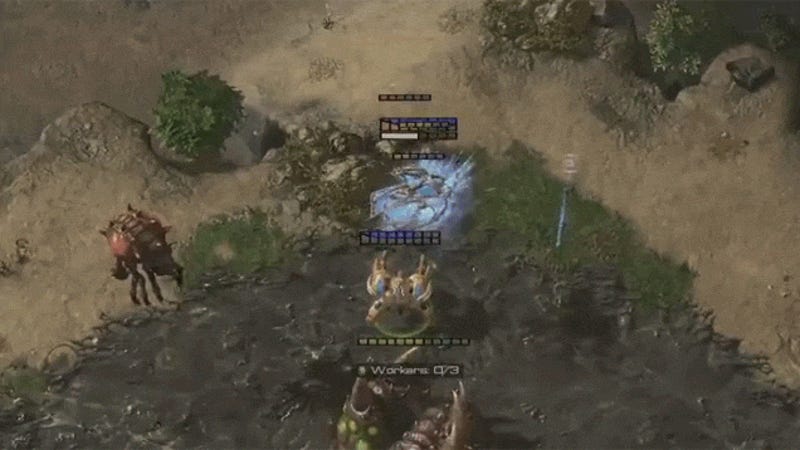 American protoss player Arium showed us during this year's Dreamhack Valencia how to annihilate an entire Zerg army and win a match with two protoss Immortals and a single Warp Prism.
Over the weekend, Dreamhack Winter went down. Beginning in 1994 with a couple of Swedish dudes who rented out a school hall to play some video games, it's now the world's biggest LAN party, bringing over 25,000 PC gamers together in the one spot for some games, music, cosplay and sweating.
Dreamhack Winter isn't just for games. When you get over 25,000 gamers in the one place, there's plenty of scope for other stuff. Like a killer cosplay competition.
DreamHack is where some of PC gaming's elite professional teams go to compete for millions of dollars in prize money. Now, one of the people who helped turn it into one of the world's largest video game events has been booted from the company.
Team Acer's MMA was the winner of this weekend's Starcraft II tournament at DreamHack Moscow and while it's a great achievement, there's something strange about his trophy...
You might think the grand finals are the hardest part of any eSport tournament, but for some players that's not the case. Korean StarCraft II player TaeJa, who—after winning 17 tough matches at Dreamhack—got defeated by the champagne bottle. He was simply unable to open it.
Dreamhack Winter, an annual LAN party held in Sweden, is easily the biggest of its kind in the world. People come from all over Europe (and sometimes futher afield) to spend a few days hanging out, seeing bands and watching pro gamers. Oh, and lugging their entire PC then setting it up in a cavernous, sweaty hall.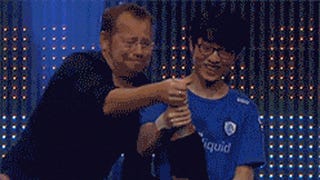 Over last week and the weekend, over 10,000 PC gamers from Europe and across the world gathered in Sweden for Dreamhack Winter, the world's biggest LAN party.
Over the weekend, Dreamhack Winter 2011—the largest LAN party in the world—went down in Sweden. Here's what it looked like.