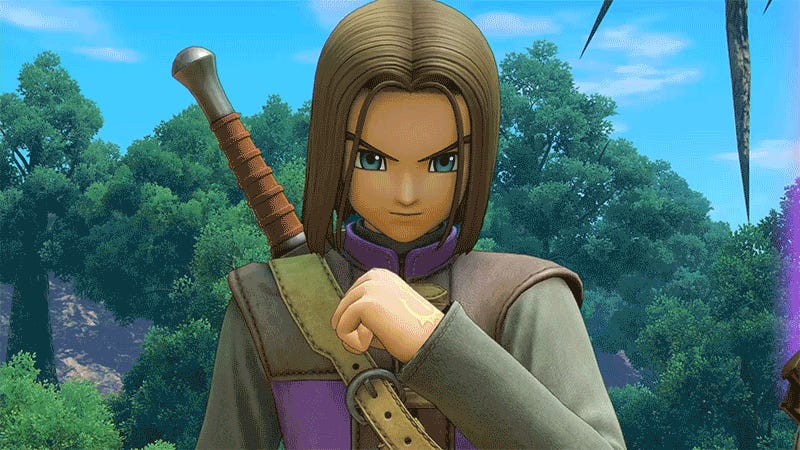 After years of teasing, Square Enix announced last night that the next big Dragon Quest will be out in Japan on July 29. What's fascinating about Dragon Quest XI isn't just that it's got a PS4/3DS special bundle. It's that you can play the game in one of three different aesthetic styles.
Finally! Dragon Quest themed Japanese fried chicken. Next month, Japanese convenience store chain Lawson will be selling DQXI branded chicken karaage in little Slime topped cups. What a time to be alive.

An opening cinematic for Dragon Quest XI as well as some gameplay were both shown off by Square Enix at this year's Jump Festa. The company also confirmed that the game is scheduled to release in Japan sometime in 2017.
Dragon Quest XI looks very nice on the PS4 in this latest batch of screenshots. Check 4Gamer for more, including Nintendo 3DS screens.