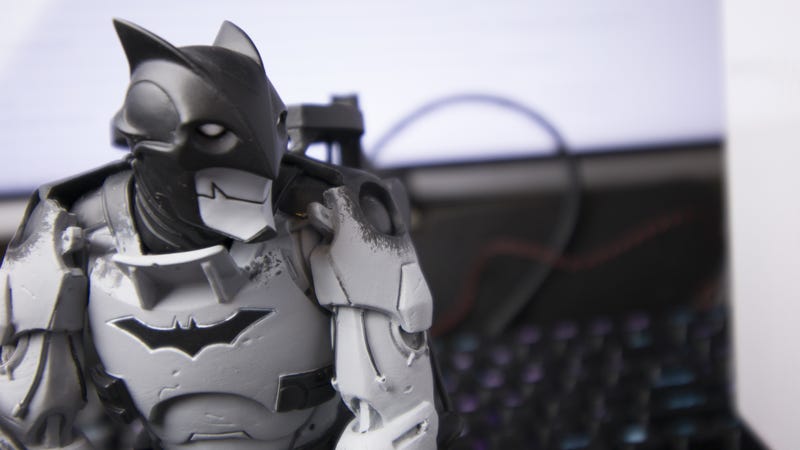 Over the decades, many artists have given us their special take on DC's iconic vigilante. Korean comic artist Kim Jung Gi's offbeat mech Batman is one of the most unique.

DC introduces a whole new audience to the Justice League in theaters this fall, and we're begin bombarded by pictures the upcoming movie's take on Wonder Woman, The Flash, Batman, Cyborg and Aquaman. The DC Icons Justice League Rebirth box set couldn't come at a better time.
I'm a big fan of DC's "Designer Series" figures, where the artstyle of a particular DC artist is painstakingly recreated on a poseable action figure. But this latest figure, based on the art of Batman: Hush artist Jim Lee, takes that design ethos to its most incredible extreme.
DC Collectibles makes very plastic things based on various interpretations of their characters as they appear in print, movies or games. And with the Netherrealm-developed Injustice: Gods Amongst Us due out next year, there will be a new set of figures based on the designs for the superheroes appearing in that…