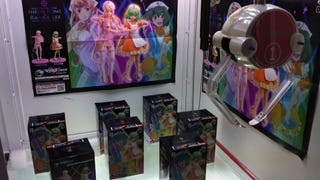 Claw games, crane games, U.F.O. Catchers—whatever you want to call them—are iconic arcade machines. Unlike many other arcade games, claw games don't get ported. They do now.

Netch or "Net Catcher" is an online claw game that isn't only real time, it's real. On the site, there are a couple different crane games…
Click to view
Not sure to laugh or feel really, really nervous. The odd thing is that to be an isolated event. Ah, to be young and small enough to fit inside a crane game.