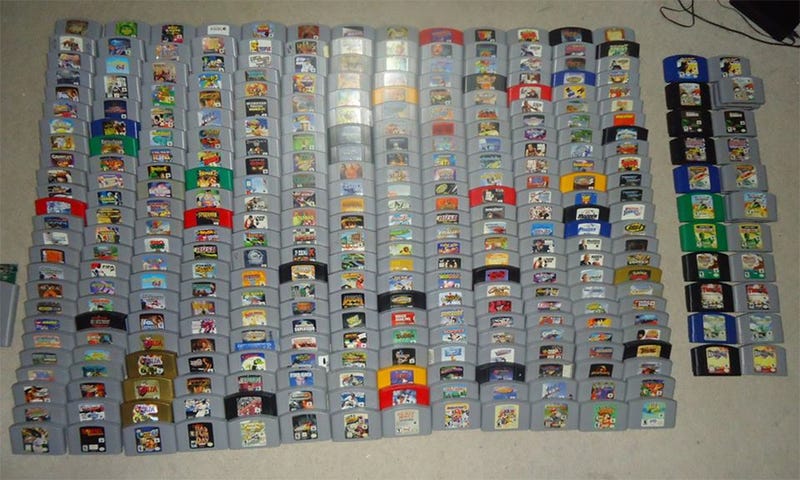 Redditor OhioStateBuck has collected every Nintendo 64 cartridge released in North America. Doesn't seem like much, does it? Blame it on those cartridges.
This is what a 700-piece Warhammer 40K (also known as Warhammer $40K) set looks like, all painted carefully by hand. The owner of the collection, a Korean Warhammer enthusiast, probably went through lots of pain to complete this set, but it's definitely worth all the time and money. It looks incredible.
Back in 2005 to combat the success of Koei's Dynasty Warriors series, Capcom released Sengoku BASARA on the PlayStation 2. Where Dynasty Warriors had always been focused on Chinese history, BASARA set out to do the same thing but with Japanese history. However, Koei had already done the same thing by releasing …
This last weekend in Tokyo, Capcom put on a little event called Capcom Summer Jam. In it they showed off a large portion of their upcoming and recently released titles. Foremost among these was the first playable demo of Okami HD—which Kotaku East was on hand to play.
Today in Speak-Up on Kotaku, commenter Floppy McWiggle wonders if keeping large amounts of video games around the house is hoarding or just love.
Eleven-year-old Oscar Brown poses with his Mario collection, boasting more than a thousand items from all over the world. I say we blame the parents. After all, they filmed it.