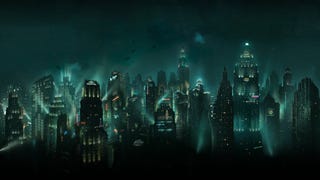 Earth has seen much better days, and science says it's largely humanity's fault. This week, the antarctic ice sheet's eventual collapse was declared "unstoppable" by research teams. How might we survive unprecedented rises in sea level? No one's sure, but games like BioShock and Brink may have the right idea.
The internet can be a tough place to distinguish fact from fiction. Who has time to fact-check all those beautiful, weird, and sometimes horrifying pictures? Well, we do.
In July 2011, after a somewhat clueless Al Gore keynoted the Games for Change conference in New York, Kotaku wrote that the former vice president should try playing a video game. In March 2013, Gore announced that he had done one better and created a video game instead. And guess what it's about?
As you know, Bob, Energy Star is a joint initiative of the US Environmental Protection Agency and the Department of Energy tasked with setting guidelines for energy efficiency. There is probably an Energy Star Logo on your computer somewhere, unless you live in the 1980s. Energy Star are preparing a draft…