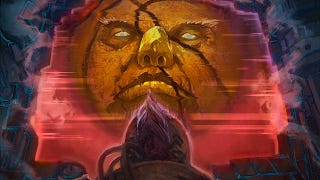 If you haven't played Tales of Game's Studios Presents Chef Boyardee's Barkley, Shut Up and Jam: Gaiden, Chapter 1 of the Hoopz Barkley SaGa, you really should. It's funny, awesome, and 100% free. (Download here.)
When Kobe Bryant hypothesized that the 2012 U.S. Men's Basketball Team would beat the 1992 squad—the original Dream Team—Michael Jordan just laughed. Charles Barkley said only three players from the current team could have cracked their roster.

Video gamers can settle it for themselves this October when both squads,…
Put up to a vote, the fans of NBA 2K spoke. Asked to name their wish list of all-time basketball legends to appear in a special "NBA's Greatest" mode for this year's game, they put Philadelphia 76ers and Phoenix Suns' Hall of Famer Charles Barkley at No. 7 in a poll that tallied more than 330,000 votes.