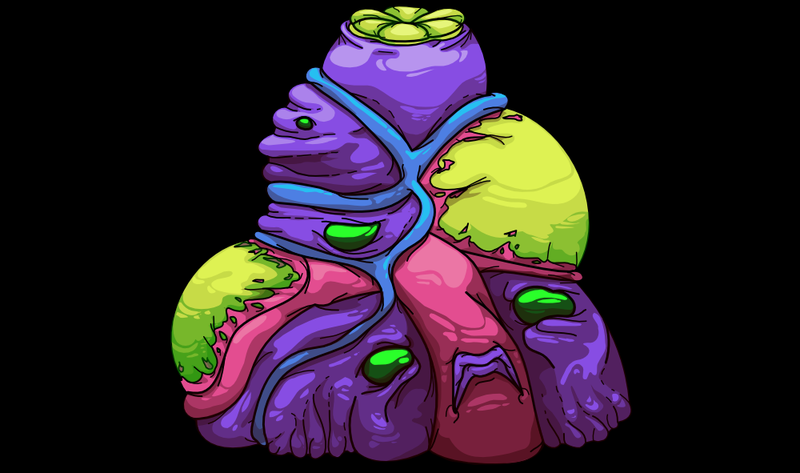 A couple weeks ago, I wrote about Crashlands, a mash-up of Diablo, Pokemon, and Don't Starve lobbed at Steam's collective face with unfettered glee. It's ambitious, funny, and fun. Turns out, it was conceived when its creator found out he had cancer.

Video games offer their players a much-needed chance to escape the stresses of real life, however temporarily. One ten year-old boy in Saskatchewan, Canada needed this kind of relief more than most to help cope with the fact that he's living with a terminal form of brain cancer. So rather than just handing Patrick a…
"If you were hoping to hear about video games..." he says, pausing for a moment. Comically gruesome gameplay footage of a doctor clumsily fiddling with a half-excavated chest cavity continues to run uninterrupted on the YouTube video. "Not today. I think that needed a video of its own, to explain there."
Someone who's helped get a lot of great video games in your hands needs your help now. Brandon Boyer—the chairman of the Independent Game Festival and a relentlessly exuberant champion of all sorts of video game creativity—fought off cancer last year. But the expenses of his medical care came out to a whopping…
If you're like me, you might have missed a few of the many great runs during Awesome Games Done Quick 2014. Which is why, with assistance from many fine Redditors, here is a list of links for watching every single speedrun! (Now with Bonus Stream!)
This poster is part of a new series of ads put together by the Liga Contra el Cancer in Peru, urging men to play with their balls more often in an effort to help stop testicular cancer.
While PlayStation 3 thieves busy themselves punching women in the face, an Xbox thief in North Carolina breaks into a medical center and steals multiple consoles meant for children recovering from cancer. Update: The games industry rallies!
Sarcastic Gamer and Texas Children's Hospital (where yours truly went for many a medical malady in her youth) are teaming up for a second annual gaming marathon to benefit pediatric cancer research and treatment.