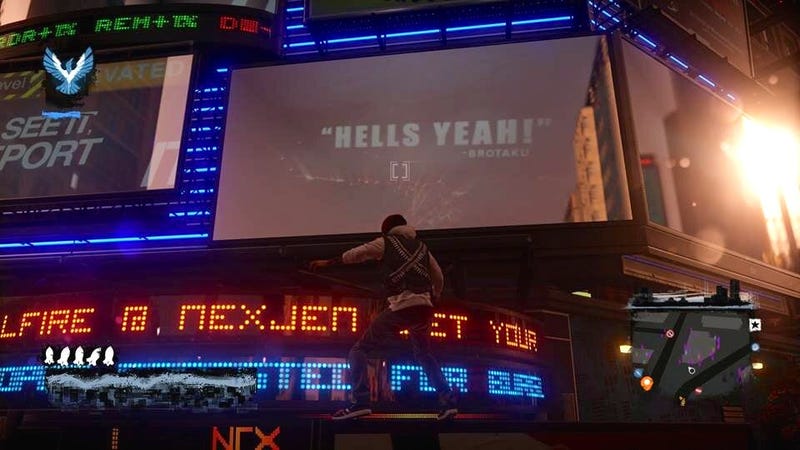 "Brotaku: The Bro's Guide." As spotted by Wilfrid d'Anjou in Infamous: Second Son's Paper Trail DLC.
Can an egg-laying dinosaur without sex organs be gay? IGN's Jack DeVries makes the case that Mario's green dinosaur steed with the prehensile tongue is "dating"-in the strange, largely irrelevant backstory that frames the series-Birdo, the pink, bow-wearing dinosaur first seen in Super Mario Bros. 2.
If you're wondering why this looks like Smash Bros. Brawl with Ninja Turtles, it's because of developer Game Arts.
Warner Bros. Interactive Entertainment is packing up their dramatic F.E.A.R. 2 marketing efforts and shipping them across the ocean for a Project Origin Live event, taking place in London on February 12th.