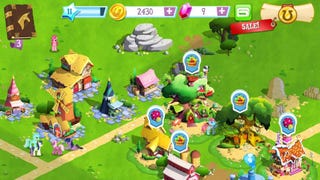 Following the tragic treasure chest explosion that decimated Ponyville, Gameloft is working on ways to keep their My Little Pony game from collapsing under the weight of the community.
Before Star Wars: The Old Republic's 1.1 patch went live early this morning, player-versus-player combat on the level 50 world of Ilum was slightly broken, with more players focusing on completing non-PVP goals than fighting. After patch 1.1 the zone has been transformed into an Imperial PVP wonderland.
The unveiling of Sony's Playstation Portable replacement, the NGP, came with one slick, game-packed video showing off a dozen or so games on the device.
While the
freezing issue
s with Ninja Gaiden II that arose with the title update and mission mode downloadable content pack towards the end of last month have yet to be fixed, Microsoft assures us that they are working closely with Tecmo and Team Ninja towards a solution. There is currently no ETA for a new update.…