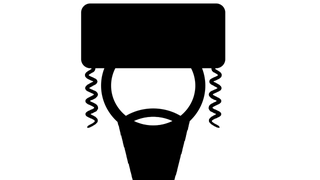 There aren't a lot of Jews in video games. This is something I've always found interesting—considering the disproportionate number of Jews in the world of film and television—but not particularly unusual. Jews make up less than 0.2% of the world's population, so it only makes sense that we'd be in less than 0.2% of…
If you haven't gone back in time to the neon and Michael Biehn-infused world of Far Cry 3: Blood Dragon, then do so today for under $5 with code GFDJAN20. Uplay. [Gamefly]
Far Cry 3: Blood Dragon, came out last week. If you played it, you may notice that its main character, Rex "Power" Colt, is an unstoppable, one-liner army.
I'd been hearing about Manborg—the no-budget homage to 1980s VHS action movies—for a while now. But I only realized that it was out on DVD today after I saw this tweet from Irrational Games writer Joe Fielder:
Before the press could sit down and play Far Cry 3: Blood Dragon, Dean Evans, creative director on the project, wanted to make one thing clear: the script is terrible, the characters are one dimensional, and make no mistake, "the game is stupid." He said this proudly; the approach was a bullet point.