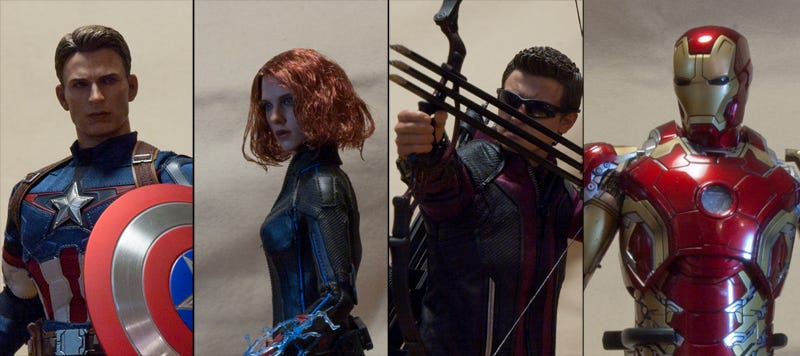 While there's been many rumors circulating about just who is fighting who in the next Captain America movie—but newly emerged promotional art has given our first look at just who is standing with Captain America or Iron Man in Marvel's impending superheroic dustup. There's even a surprising face or two... spoilers…
When Marvel announced that its next round of movies would include a Captain Marvel movie, we were thrilled. Yes, a major Marvel movie featuring a popular and wonderful female superhero. But amidst that celebration, let's not forget there are still tons of worthy female superheroes who would make excellent movie stars.
Yeah, I already had one Black Widow figure, but this one is from a different movie.
Could Marvel make a Captain Marvel movie instead of a solo Black Widow film? Rachel McAdams leaves Passengers. Terminator: Genesis casts a major supporting charater. Peter Dinklage discusses Tyrion in Game of Thrones season 4. Plus, Kevin Feige explains magic in Doctor Strange and a building-sized Captain America …