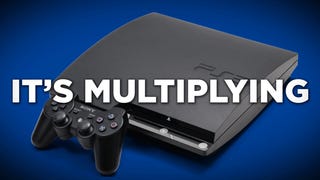 The week of Thanksgiving marks one of the most important retail milestones for sellers of things. We've got a ballpark figure for how many people brought the new Wii U. (Around 400,000.) And Microsoft bragged about all the Xbox 360 units they shifted into people homes, too. (750,000 for those guys.) So, what about…
In the futuristic 2025 setting of Call of Duty: Black Ops II, the United States has become locked in a second Cold War with China due largely to a shortage of rare earth elements, which are vital in the creation of a lot of the technology and advanced military hardware we use today.
In approximately 90 days, walk into any bar in the State of Ohio. If there aren't any signs stating otherwise, feel free to carry your concealed weapon in that watering hole. But don't order a round. You can't legally drink if you are packing heat.
Codemasters' Bodycount, the first-person shooter that was at one point headed by Black creator Stuart Black, but no longer, is a curious thing. It's part inspired by Lady Gaga and all about "the bullet and its impact on the world."
Black versions of the Wii remote and nunchuk will go on sale on Nov. 16, Nintendo announced this morning.