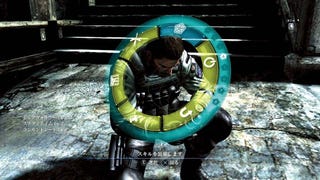 Resident Evil 6 will be out in less than two months, and apparently, the developers at Capcom want to make sure you have all the information you need to jump right into the game short of actually handing out copies of the manual. This time, new information on in-game Skills and Skill Sets has been revealed. Let's have…
With the release of Resident Evil 6 only two months away, more and more information and footage is being released, I may not even need to play the game to find out all the "mysteries…" With the latest information of , the producers sat down for an interview in this week's to talk about the new scenario.
In a recent interview with
Weekly Famitsu
, executive producer Hiroyuki Kobayashi, director Eiichirou Sasaki, and producer Yoshiaki Hirabayashi had quite a few interesting things to say about the upcoming title.