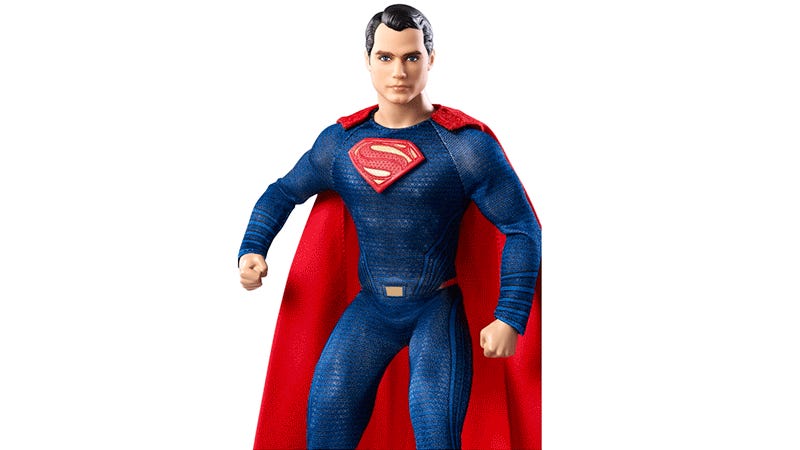 Following Wonder Woman and Batman, the latest addition to the Barbie Batman v Superman: Dawn of Justice line has finally been revealed, and Mattel definitely saved the best for last. If being dreamy was a superpower, this version of the man of steel would be invincible even to kryptonite.

At last summer's San Diego Comic-Con, Mattel announced that it would be making a special line of Barbie figures featuring characters from the upcoming Batman v Superman film. And since the movie's premiere is just over a month away, the Batman version has just appeared on Amazon.
Earlier this week Mattel introduced its 2016 Barbie lineup, packed with new shapes and sizes and one exciting new profession. Game developer Barbie is a great idea, though while I've seen plenty of devs working from a laptop on a crystal cylinder, I think we can do better.
There are plenty of lists about the "weirdest" Barbie dolls on the internet, but they only scratch the surface of the insane, sometimes terrifying world of the best-selling doll. Here are 20 totally real, official Barbies that prove she hasn't just conquered girls toys, she may have literally conquered the universe.
Criticisms of Barbie's unnatural proportions and (usually) vapid lifestyle are nothing new; believe it or not, it's been twenty years since Lisa Lionheart took on Malibu Stacey on The Simpsons. But there's never been a rival doll that's looked quite like this before.
This is gameplay footage of Barbie's Dreamhouse Party, recorded by Rock, Paper, Shotgun. It terrified me. I showed it to my three year-old daughter. She stared blankly at it for a minute before softly walking away.
Over the last 53, soon 54 years, Mattel's Barbie has done everything from being a doctor, to going to space as an astronaut, however Barbie's accomplishments are only found within the realm of the "fantastic plastic" world. Despite being a fictional "embodiment" of women, Barbie has hit the real world with different…