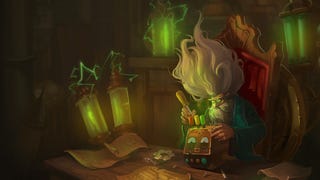 A frequent topic of discussion in the League of Legends community is: who, exactly, is Riot incessantly tweaking and updating its game for? Does the developer prioritize the eSports stars, high-ranking amateurs, or more casual players? They don't go to the very top of the food chain, it turns out. But they get close.
Controversies over Smash Bros. characters like Diddy Kong and Little Mac illustrate a larger concern that people have with Nintendo's famous fighting game: is it properly balanced? One of the most compelling arguments I've read says no. But then it asks a compelling follow-up: So what?
To an outsider the Super Smash Bros. series may seem like an unbalanced cacaphony of unrelated characters beating the snot out of each other. According to the latest episode of PBS's Game/Show, that's exactly why folks love it.
How do you make sure people play something other than a Jedi or Sith in Star Wars: The Old Republic? By making sure the other classes can kick Force-sensitive ass.