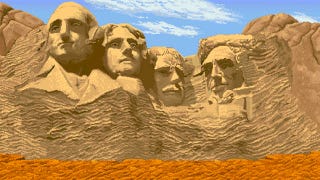 You don't really see America's iconic Mount Rushmore in many video games. You do see it in
the original Street Fighter
, though, as the background for the stage in which you fight a dude called Mike.
The real stars of video games aren't the characters. They're awfully fickle, and easy to kill.
But background art? It's forever. Welcome to Background Story, which will run most days as part of our new, expanded Total Recall programming block.