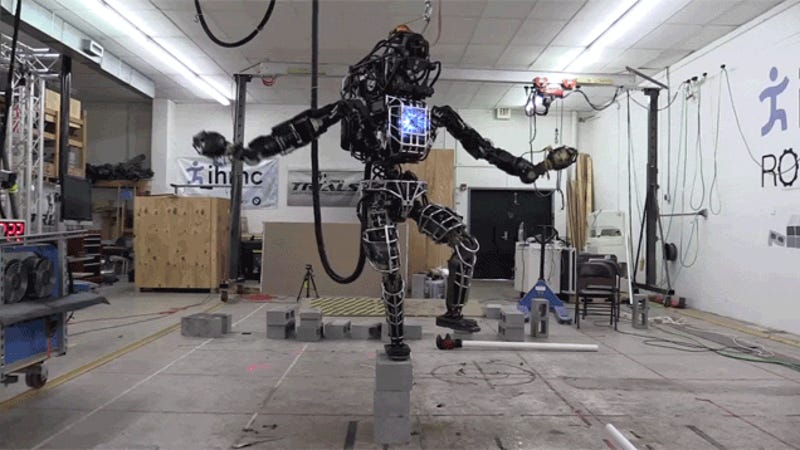 That's some serious balancing. Engineers at Boston Dynamics are making progress with "Atlas", the 6-foot, 330-pound humanoid robot. Still a long way to go from this to fast robot ninjas, but it's already intimidating as it tries to do the famous "Crane Kick" (or at least the stance) from Karate Kid.
Shin Megami Tensei: Nocturne, one of the most visually unique RPGs for the PS2, is out today on the Playstation 3. You can pick it up here on the Playstation Network Store.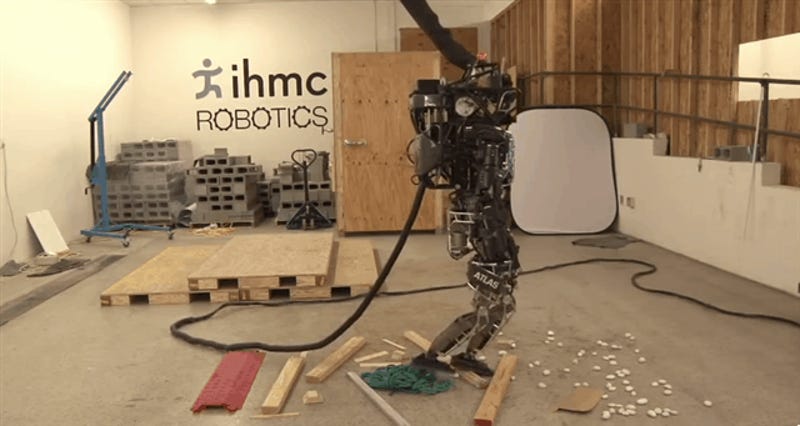 And to think, we were starting to get worried about Atlas.
Portal 2's Atlas and P-Body in all of their LEGO glory (Flickr, thanks James)