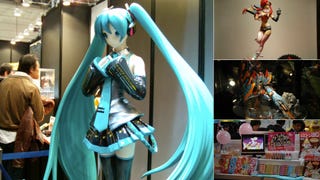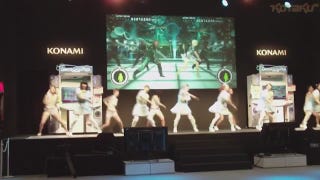 Every February, the Amusement Operator Union holds its annual trade show. Much like the Tokyo Game Show, it's held at Makuhari Messe—right outside of Tokyo—and also much like TGS, it showcases all of Japan's upcoming games—only this time in arcade form.
Other than the incredibly fun Speed of Light, there were…
Last weekend,
Kotaku East
scoured the Amusement Operators Union (AOU) trade show for the craziest game coming to Japanese arcades in 2012. And what we found is a game as fun and simple as it is crazy.