Culled from the video from this morning's Shadowrun Returns Kickstarter post, it's time to put the sins of Shadowrun games past behind us. Watching the executive producer of 2007's horrid first-person shooter get pelted with random objects a few thousand times should do the trick.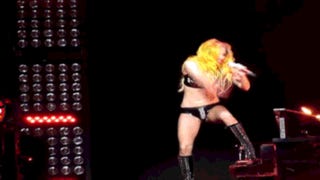 When performing artist Lady Gaga
fell off her flaming piano
during a concert last month in Houston, TX , the media were far too willing to accept that it was a mere slip. Here's what really happened.