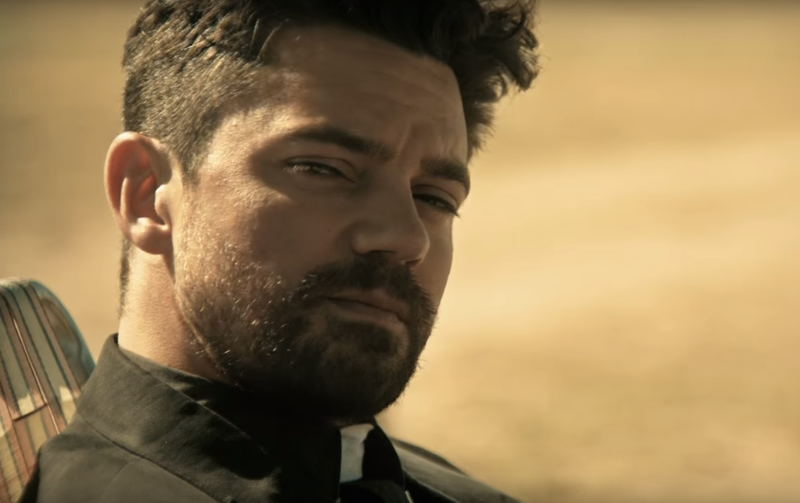 A filmed adaptation of Garth Ennis and Steve Dillon's classic Preacher comic book series has been an on-again, off-again project for more than ten years. Yesterday, the first episode of the upcoming AMC TV series finally saw the light of day. Judging by what I saw, Preacher's going to be bringing the word of God and…
With the fourth season of AMC's hit television series underway and the promise of the second round of comic-based interactive adventure coming from Telltale, it's the perfect time to peruse the painted plastic people (living and dead) of McFarlane Toys The Walking Dead series four TV figures.
When last we left the Facebook game based on The Walking Dead television show it was pretty horrible. Shane, Lori and Carl were in a hellish limbo somewhere on the highway to Atlanta, walking endlessly but never getting even a step closer. Chapter 2 is here, allowing them to move on to even more horrible situations.
There was no doubt in my mind that the first-person shooter based on AMC's The Walking Dead television series would generate some truly horrific swag. I just didn't think it would show up so soon. Activision gives fans four earfuls at San Diego Comic-Con this week.
When you're constantly on the room from hordes of flesh-hungry zombies and the desperate remnants of humanity you don't have time to lug around an entire game console just to recreate the experience. That's the only way I can make sense of "Deluxe Plug It In & Play TV Games" based on AMC's The Walking Dead.