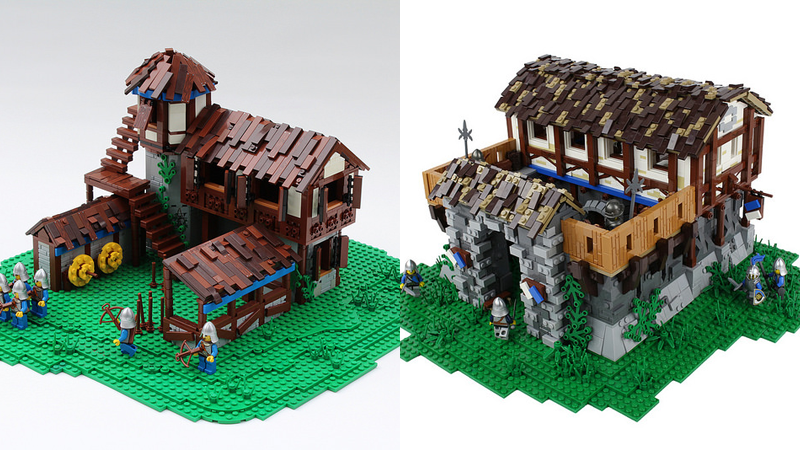 Here are some nice LEGO versions of essential medieval buildings from Age of Empires II by a group of LEGO enthusiasts. An Archery Range by Mark of Falworth and Barracks by Andrew JN above, and a few more below.
Guess which classic RTS looks fantastic in Lego form: Age of Empires II! Artizan, the creator, intends to recreate as much of the game as possible. You can see his progress here and even support him if you want to. An ambitious project, but it'd be nice to see those larger buildings (and catapults) next to these.
With the release of Age of Empires II HD, Ensemble Studios' classic strategy game is re-capturing the hearts of PC gamers everywhere. Turns out some of those hearts have gotten a tad bit more colorful since 1999. Youtuber Yudhaikeledai has taken the game's distinctive intro and ponified it.