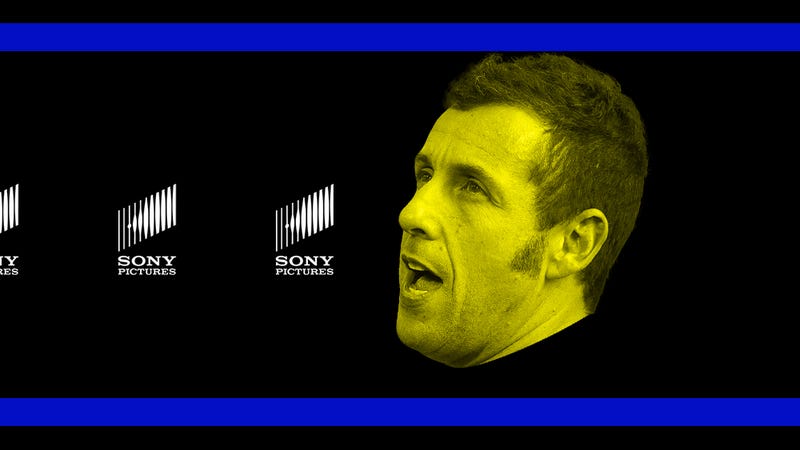 "The only thing necessary for the triumph of Adam Sandler is for good men to do nothing," Burke once said. Leaked emails from Sony show just how many men and women did nothing while Pixels, one of the worst movies of the year, was in production. They have blood on their hands.
Pixels reminded us all just how shitty an actor Adam Sandler can be. But it's worse than you probably realize. As a star, and also as a producer, Sandler has created a string of horrible, vapid comedies that have helped make us all dumber. His movies are "films," in the same sense that colonoscopies produce films.

As teams of professional gamers battle for a $5 million prize in Seattle, our first look at Adam Sandler, Josh Gad and Peter Dinklage suited up for the action comedy Pixels is soaking in '80s gamer dork stereotype.
While the sequel to River City Ransom is still in development, the folks behind the 8-bit Cinema series resurrected the classic NES beat 'em up for a crossover clip with Happy Gilmore, an Adam Sandler movie from 1996.
Patrick Jean's amazing short film Pixels, which documents the 8-bit destruction of New York City by Donkey Kong, Frogger, Space Invader and Vaus from Arkanoid, may be coming to a theater near you, thanks to Adam Sandler.