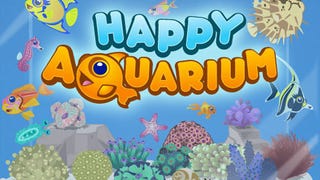 Microsoft could be the next company to drop big cash on a Facebook game maker. Bloomberg reported last week that the Xbox 360 maker is one of the companies in talks to buy CrowdStar, supposedly valued at $200 million.
And you thought you spent a lot of money on Pet Society. EA just spent $300 million on leading social network game creator Playfish, the team behind Pet Society, Restaurant City, and Country Story.
Following the successful completion of its £84 million acquisition last week, Square Enix has announced that UK publisher Eidos shall remain UK publisher Eidos.
Ubisoft moves into Western Canada today with the acquisition of the Vancouver, British Columbia-based development studio, Action Pants, with a new Wii title already in the works.
Whoa, I didn't even know SouthPeak Interactive swung that way, but apparently they've been Gamecock-hungry for quite some time and aren't too proud to pay for it. SouthPeak today announces that they have acquired wild-and-crazy Gamecock Media Group. 'Cock head Mike Wilson swells with excitement.
"We are thrilled to…
GameStop has increased their European presence to 1,077 stores after announcing the acquisition of France's leading video game retailer Micromania. The acquisition covers 332 stores in France, a country where GameStop previously had no presence whatsoever. Congratulations, France.
R. Richard Fontaine, GameStop's…