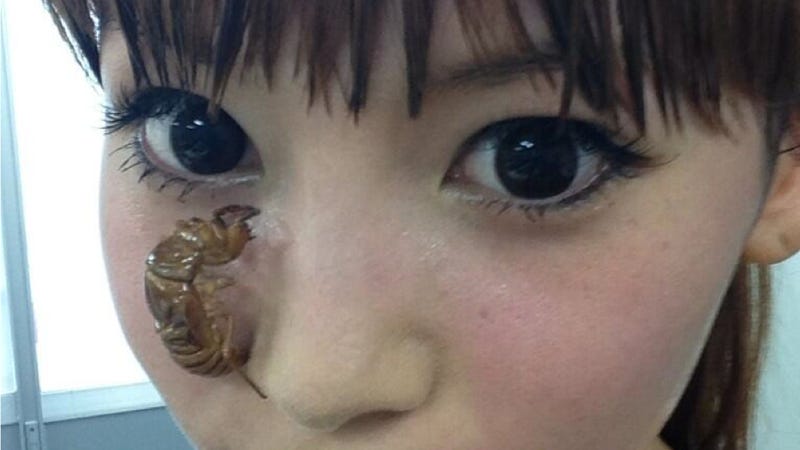 This is Shoko Nakagawa. In Japan, she's a famous popstar and TV personality. She appears in Nintendo commercials and voices Pokémon characters. She also likes putting cicadas on her hair and face.
Note: This article has content some readers might find objectionable—especially after they've eaten.
Nothing quite says summer in Japan like the inescapable cicada chirping. Online, there's now another way you know it's summer: Shoko Nakagawa adorning herself in cicada husks.