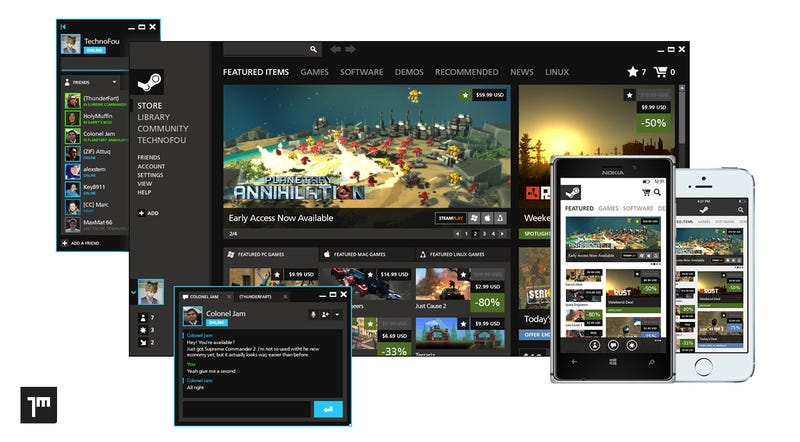 There's an art to designing a good user interface. Some companies, like Netflix, Apple and Google, know this. I get the impression Valve...doesn't. At least not all the time.
The company's "Big Picture" version of Steam is fantastic. It's simple, clear and fast to navigate. Its bread-and-butter, though - the standard desktop client most people use - is a bit of a shambles.
Not only is it slow, but it's awfully cluttered. The main "tabs" across the top of the screen work well enough, but once you get into more detail - especially on the store pages - things get messy.
In an attempt to clean things up, designer Jay Machalani - whose work on Windows 8 we showcased a little while ago - has taken a swing at redesigning the platform.