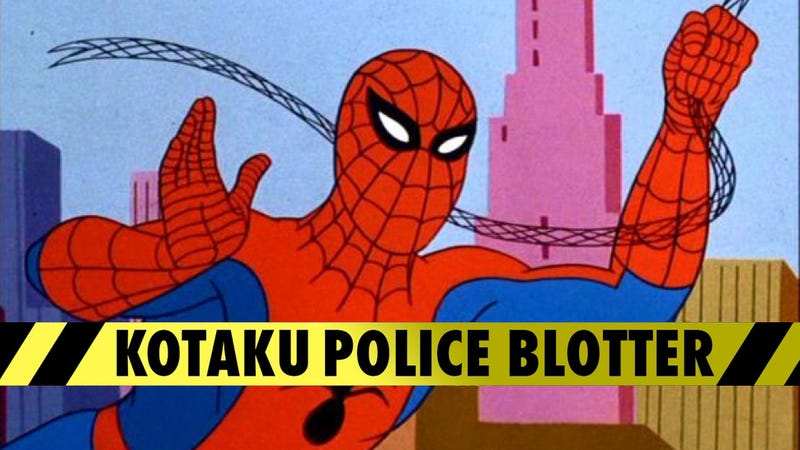 Parker! Parker! Get out there and get me some pictures of that menace! He tried to steal an Xbox One! Maybe that's news? What do I pay you people for?!
OK, so, not really. It was a guy in a Spider-Man hoodie, the hood zipped into a mask around his face to keep his identity a secret, because people he loves could be hurt if people knew who he was. This happened up in Chesterfield Township, Mich. which is a suburb northeast of Detroit. It happened at 12:30 a.m. Central time on Friday, which is 90 minutes after the console's midnight EDT launch.
So, unlike Bakersfield last week with the PlayStation 4 (twice!) we can't call this the First Robbery of the Xbox One, because Spidey didn't get the goods. Two sisters say they saw a man lingering by the exit of a Meijer store. As they walked by him on the way to their car, he came up from behind, with the hood zipped into a Spider-Man mask.