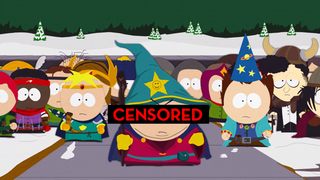 Some players of South Park: The Stick of Truth won't get to see the game in its entirety—a handful of 20-second scenes are censored in the EMEA (Europe, Middle East, Africa) version of the upcoming RPG on consoles.
Warning: minor spoilers for Stick of Truth follow.
A review guide leaked by European press—via NeoGAF—reveals that Ubisoft decided to replace a few mini-game scenes in the console versions of Stick of Truth, which is out next week for PC/PS3/Xbox 360.
Here's the relevant excerpt:
Knowing the creators of South Park, those image backgrounds will be hilarious. In the censored Australian version of the game, some scenes were replaced by images of crying koalas.