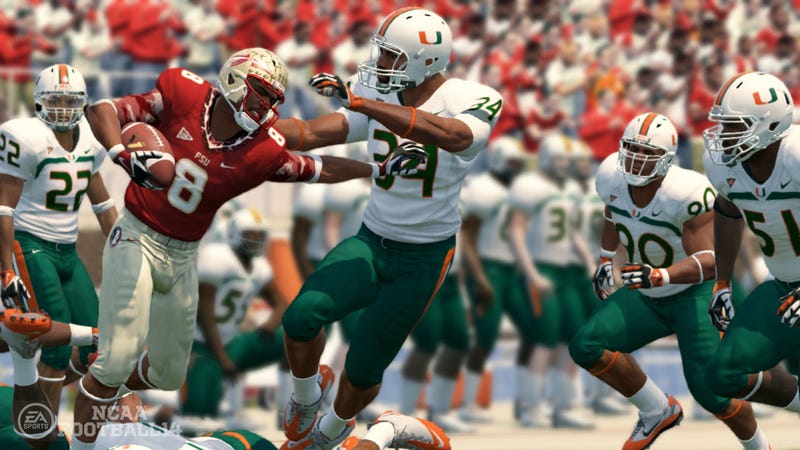 The next edition of EA Sports' embattled college football series will lose only one school from a lineup of more than 120 next year, though two conferences will stop licensing their trademarks to the game, according to a source with direct knowledge of the matter. The Southeastern Conference, which yesterday told ESPN it would opt out, will in fact appear in this game.
The university, which was not identified, will be the only team that appeared in this year's NCAA Football 14 but will not appear in the next edition of the game. The source said EA Sports intends to release a list naming all of its licensing partners for next year's edition of the game soon. Our source has seen that list.
This source said the Pac-12 and the Big Ten will not appear as licensed conferences, consistent with statements those two conferences gave to media yesterday. However, the SEC will return, despite a statement it gave to ESPN yesterday that the league would no longer license its trademarks to video games.