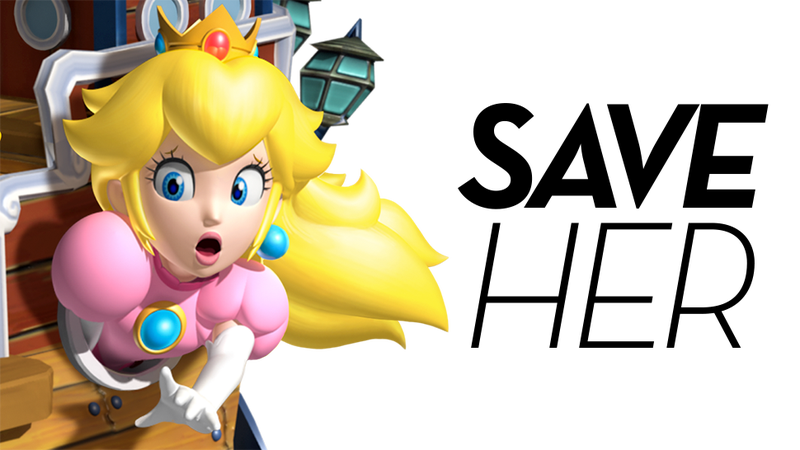 Shigeru Miyamoto made Donkey Kong, and, in the process, put a woman on top of some girders for Mario to rescue. His Super Mario and Zelda series perpetually involve saving a princess. If we're going to talk about women in games, we should talk to him about it, right? Last week, I did.
I need to set this one up and interrupt it here and there with some editorial explanation.
To start, I noticed something unusual when I played Nintendo's main Wii U games at the start of the big E3 gaming show last week: almost all of them had playable female characters.
Nintendo gamers have been able to play as Princess Peach as far back as 1988's Super Mario Bros. 2 and in the first Mario Kart in 1992 and the entire Metroid series is headlined by gaming's first or second-most famous female protagonist (Lara Croft arguably takes the top spot). But most Nintendo games, by default, have you playing as a guy, and many have you saving a princess. It's simple, more or less co-opting the kind of simple rescue-her plot you'd see in a fairly tale.
Nintendo's 2013 E3 games for Wii U were different. In the new Super Mario 3D World, Princess Peach is a playable hero. First time in a Mario platformer since 1988's SMB2, and that's with Nintendo having passed over Peach as a playable option in two recent multiplayer Mario games.
The new Pikmin, third in the series, is the first to make one of its playable explorers female. Her name is Brittany.
Nintendo is publishing an ass-kicking action game starring a woman named Bayonetta.
The new Mario Kart for Wii U included Peach, Daisy and Toadette in the series' roster of drivers.
Even the new Donkey Kong Country brings back female family member Dixie, who was omitted from the previous installment of that series.
I therefore went into this topic about women in games during an hour-long E3 interview with two things in mind. I wasn't just thinking about the recent videos about the damsel in distress trope by critic Anita Sarkeesian—"The damsel in distress trope disempowers female characters and robs them of the chance to be heroes in their own right."—but also was curious about what appeared to be a progressive wave of playable female characters from Nintendo.