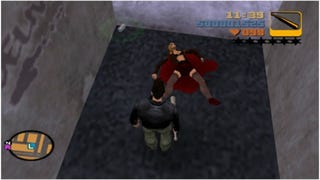 After this thing the other week here's some actual science proving actual things. Specifically: "'immoral' virtual behaviors in a video game can lead to increased moral sensitivity".
This post originally appeared on Kotaku UK.
You can read the full abstract (via MCV/Polygon) below but the short version is that scientists across New York, Michigan and Texas universities tested gamers after playing a video game (in this case actually Operation Flashpoint: Cold War Crisis) and found them more 'morally sensitive' and prone to guilt. It backs up previous research making similar conclusions and argues that games could have 'prosocial consequences'.