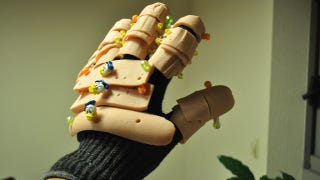 This is the best sausage glove I've ever seen. Well, it's the only one I've ever seen.
Japanese comedy site Daily Portal Z created a "sausage glove" to be used with smartphones. Why a glove? It's cold outside. Why sausages, though?
Back in 2010, some folks in South Korea began uses snack sausages as a "meat stylus" for smartphones.