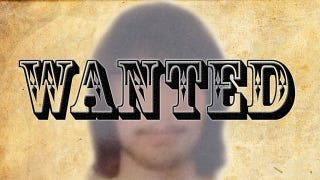 The Australian hacker who breached Sony, Microsoft, Epic, Valve, Blizzard and other gaming companies before being raided by authorities in February is facing an array of unseemly charges, according to a report by an Australian wire service.
The report by the AAP wire service in The Australian indicates that the teen hacker who goes by the name SuperDaE (real name Dylan) is "facing eight charges including possession of child exploitation material... [as well as] failure to obey a data access order, possession of identification material with intent to commit an offence, dishonestly obtaining personal financial information, possession of cannabis and drug paraphernalia, possession of a prohibited weapon, and possessing and copying an indecent or obscene article."
Because of his age, SuperDaE's case is being handled by Australian Children's Court. The 17-year-old is out on bail, according to the report.
Remember, innocent until proven guilty.
UPDATE: SuperDaE tells Kotaku that these are "completely false charges. I will no doubt be refuting these charges."
Asked if he had weapons and drugs, as the charges indicate, he said, "No There was a 'stun-gun' recovered during the raid. I am a known psychonaut, however I did not have 'cannabis' on me, not do I use the drug. They're saying that they recovered drug paraphernalia that isn't even listed on the seizure receipt."
And the child porn? "I have no idea where they are getting this from," he said, suggesting someone might have been planting things on his servers.
SuperDaE has previously said he could see personal information during his hacks but wouldn't use it. He rejects the claim he was going to use idenitfication or financial information for any possible offense. "I never have, nor would I ever commit an offence using personal information," he said. "Epic would've known if I'd taken a million dollars out of their Amex."
Earlier this year, SuperDaE had supplied Kotaku with information about the next-gen PlayStation and Xbox. He did so before his home was raided by Australian authorities. He believed that raid was conducted with the support of the American FBI, something we've not been able to confirm, as the FBI has not commented to us about any investigation and would not traditionally be open about activities outside of its U.S. jurisdiction.
Shortly after the raid, SuperDaE shared his story with Kotaku, demonstrating the depths to which he had hacked various top gaming companies but swearing he did so out of curiosity and not with an intent to harm anyone.