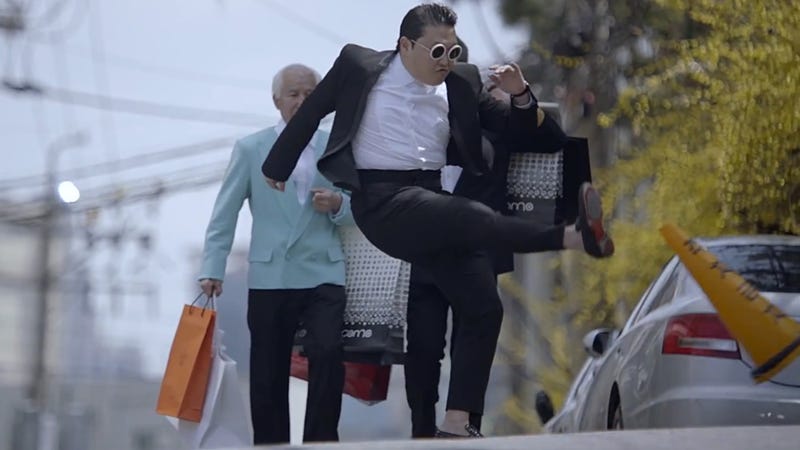 PSY's video for "Gentleman" is getting plenty of play online. However, on Korea's biggest television network, it's banned. The reason might seem rather unusual.
In the first six seconds of the "Gentleman" video, PSY strolls down a street and kicks a traffic cone. That's why the video is being banned on the Korean Broadcasting System, Star Nate (via tipster Sang) reported today. Yes, it's banned on KBS, Korea's oldest and biggest network, because PSY kicked a traffic cone.
Think of all the things you have seen in music video over the years—the shocking and surprising things. Forget all that! Broadcast TV standards in South Korea are different. The Korean government funds KBS, and kicking a traffic cone is considered destroying public property.
According to KBS, it cannot show the video, because doing so would condone destruction of public property and could be a negative influence on society. KBS, however, said it would use clips of the video if it needs to show the commercial video on the news.