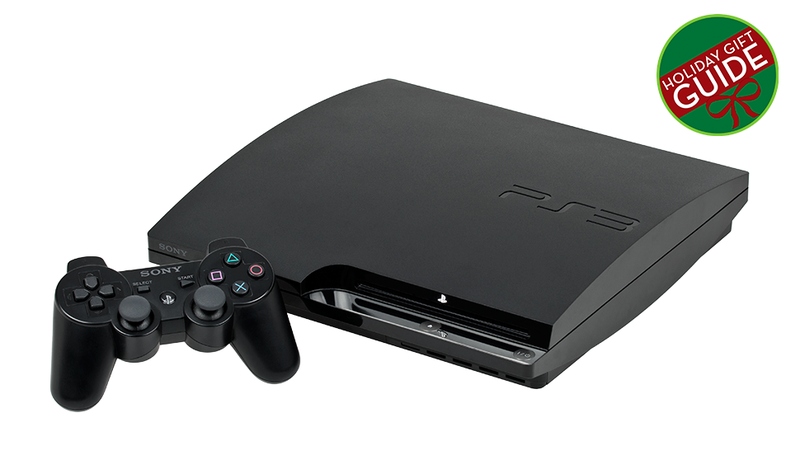 Just because Sony's got a new console out doesn't mean people aren't still attached to their PS3s. Here are some tips for PS3-related holiday shopping.
DO consider buying a PS3 for someone who already has an Xbox 360 or Nintendo console. It may seem gratuitous, but you're a generous soul and the kind of gift-giver who realizes that only cruel people would deprive someone of the chance to play the PS3-only The Last of Us as well as a slew of other PS3 exclusives such as Ni No Kuni and the million or so games in the Ratchet & Clank series. Plus, there are a lot of free games available through PlayStation Plus. Oh, and Gran Turismo 6 comes out only for PS3 in December.
DO consider the PS3 for the person who has no consoles, but recognize that the person might prefer the jump to next-gen. There aren't many games for the PS4 or Xbox One, though, and a PS3 would give them access to way more stuff to play. (The PS4 can't play PS3 games, which you probably knew.) Caveats galore: if more of their friends play on Xbox Live, they'd prefer an Xbox 360 over a PS3. If they like Zelda or Mario, you should get them a Wii U. If they're more of just a straight-up Call of Duty and Madden gamer and don't play much else, you could get them a PS3, 360, PS4 or Xbox One. It's pretty much a wash. If they want to play GTA V, flip a coin between the PS3 and 360.
DO buy The Last Of Us on PS3. The PS3-exclusive game from the makers of the equally great Uncharted series crafted one of the best narrative experiences of the year, as well as a pretty fun and challenging stealth game. Here are a bunch of other great titles to choose from, too.