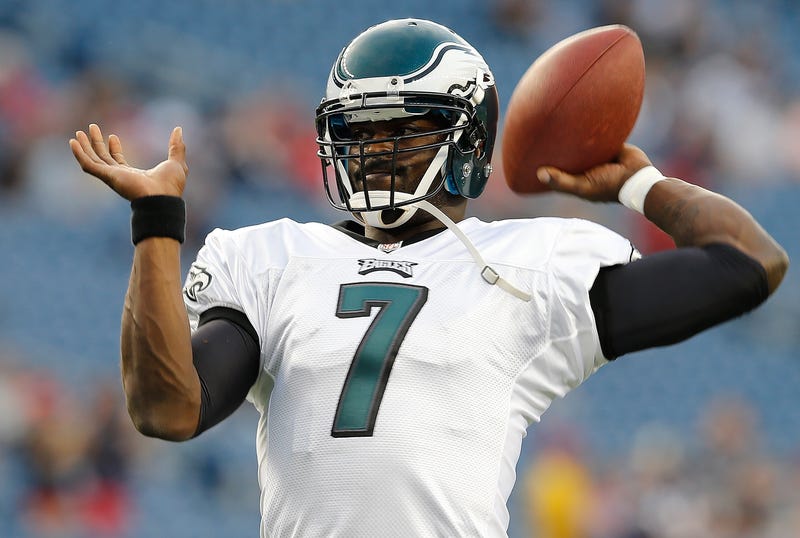 In one of the more unusual interviews I've seen for a new, licensed sports game, the producer of Mike Vick: GameTime, on iOS, asked that his real name not be used. Might being associated with Vick, the NFL quarterback who did federal time for running a dogfighting operation, have something to do with that?
"Not at all," said "Josh," of KBJGames, to me, in an email. "I love Vick." The problem is GameTime is a side gig; he is a consultant in his daytime job and "Josh" says he doesn't want his main client to "even slightly question if I am spending time on personal projects while at work."
Though "Josh" said his employer knows of his work, their client is large enough that I suspect it may have a problem with even a tangential association to Vick. "Josh," in his interview today with VentureBeat, describes being hounded by anti-Vick forces on Facebook and in iTunes reviews of the game. Vick himself canceled a book tour this spring because of death threats.