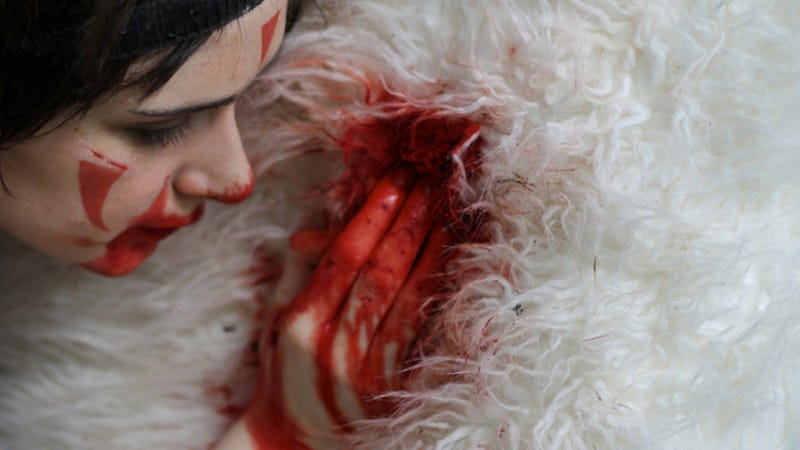 Last summer, the above teaser image was posted online. It announced that classic anime Princess Mononoke was coming to the London stage. Pictures of said collaboration have surfaced online in Japan, where some seem totally shocked by the final production.
Studio Ghibli allowed London's Whole Hog Theater to bring its anime to the stage. Thus, this is an official production—of sorts. That could explain the kneejerk reaction.
Online in Japan, people seem utterly gob smacked by photos of the play. "What is this, a school play?" wrote one individual on 2ch, Japan's largest internet forum. "What is this, an international school play?" retorted another.
Others were not happy with the cast, saying the product got it all wrong and wondering why it was filled with foreigners. (In the play's defense, this is a British production!)
As first mentioned last year, the production's puppets were largely made from discarded wood and plastic bottles, which underscores Princess Mononoke's ecological themes—but this also might give the whole production a somewhat ramshackle look to those expecting something more polished.