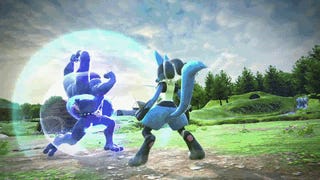 The Pokémon Company just announced its new project: Pokkén Tournament. It's a fighting game in which Pocket Monsters square off.
Tsunekazu Ishihara, the head of the Pokémon Company, said on a NicoNico broadcast he wanted to offer an experience that players haven't had until now. This, it seems, is the result.

The game was first hinted at during The Pokémon Game Show in August 2013. New trademarks were also discovered around that time for "Pokkén Fighters" and "Pokkén Tournament."