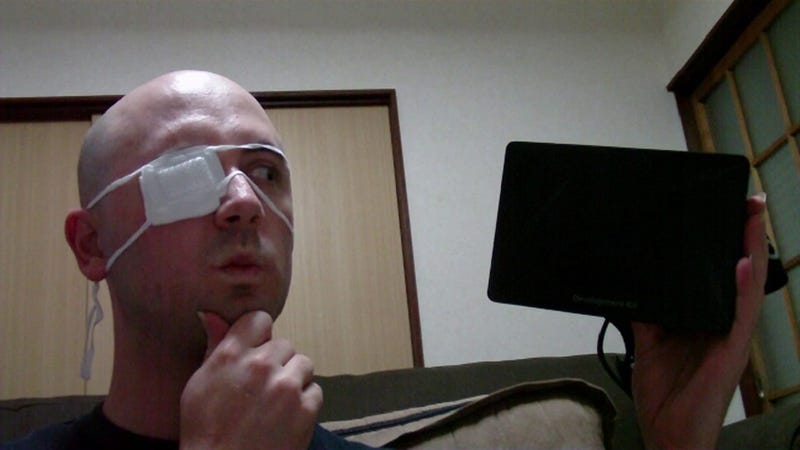 A few weeks back, I received an email from a reader who was blind in one eye and wanted to know how the Oculus Rift would work for him. I thought it was an interesting question but honestly didn't know the answer, so I put it to the back of my mind. Then this last weekend I went in for Lasik surgery. It didn't go well.
Simply put, the surgery was a failure and while the doctor is hopeful that I will make a full recovery in the coming months, I have been effectively blind in my right eye for the past few days. So in an attempt to turn something horrible into something useful to others, I decided to see what Oculus Rift is like for those with only one functioning eye.
I started simple with a little tech demo called GirlMirrorLook. Basically, you are a girl in a small villa surrounded by beautiful scenery. There is also a mirror.
Now, in recent weeks, I had spent more than a little time with the Rift, but I was still surprised when I put the Rift on in my one-eyed state; everything still looked like it was in 3D. I still felt like I could reach out and touch the objects I was seeing—they just seemed a little flatter somehow. The objects didn't quite pop out of the frame like they had before. After all, how could they? Stereoscopic 3D is impossible with just one eye.