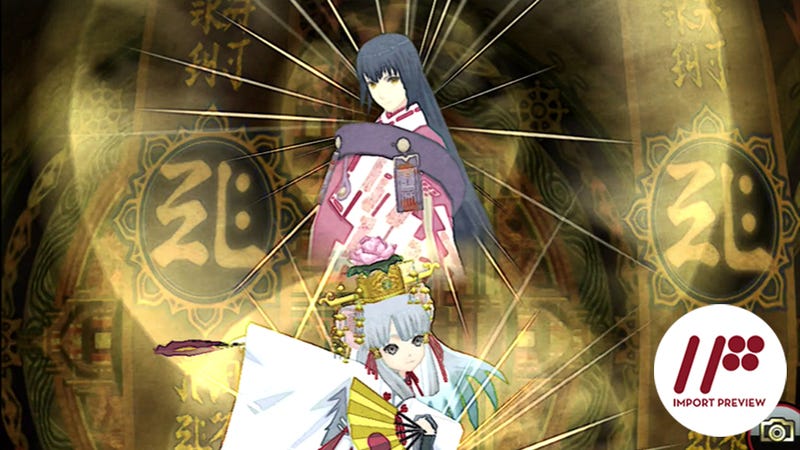 Tied together by a beautiful Japanese watercolor art style, Oreshika: Tainted Bloodlines mixes RPG dungeon crawling and multi-generational breeding to create a gaming experience that will have classic JRPG fans giddy with joy.
Good – A Story You Make Yourself
In Oreshika, you play as a family whose members are cursed to live their entire lifespan in only two years. Moreover, the curse also prevents them from having children with normal humans. Thus, there is only one choice: to breed with the gods themselves. To do this, you head out into the dungeons of the world, kill demons, and win renown among the gods. Then you cash in this renown to breed with said gods so that the fight may be continued by the next generation. To actually beat the game, it is likely to take more than a few generations—especially on the harder difficulties.
Because of this, Oreshika is a game with dozens of unique characters who have lives that are unique to your game and live on only in your memory. Each time you play the game, you will have new and different characters with their own stories created by your actions. It makes for a game full of memories.