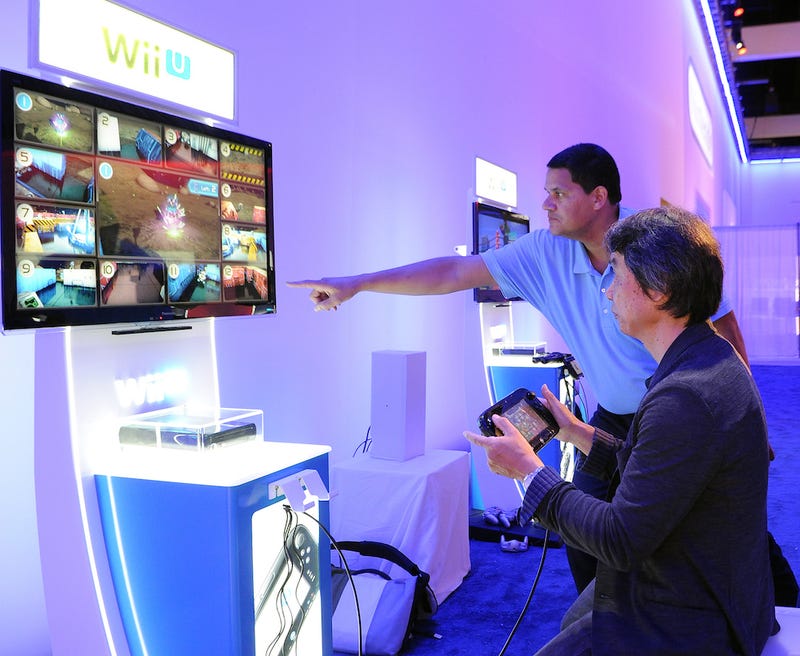 Could the most interesting game from the creator of Super Mario Bros. and Zelda that we've seen in years be a quasi-multiplayer game about security cameras? Could be. I played it and had a great, great time.
The game is called Project: Guard, and it's keeping a relatively low profile at this years' E3. Nintendo omitted it and two other Miyamoto-led Wii U projects from their big Nintendo Digital Event showcase—their equivalent of an E3 press conference—and the game is sure to be drowned out by the hordes clamoring at this E3 for Nintendo's Smash Bros. and Pokemon games. There is nevertheless something special about Guard.
To zoom out for a moment, Guard is one of three projects Miyamoto showed a handful of reporters on Sunday evening to ostensibly to both show what the great veteran game designer can do and to make clear that Nintendo is still thinking hard about how to make the Wii U's distinct screen-in-the-controller approach to console gaming more desirable. One of the three projects is a Star Fox game that I wrote about here and that could, frankly, go either way. Another is Project Giant Robot, which I'll describe below and am also skeptical about. First, however, let me tell you about Guard, because Guard is a winner.