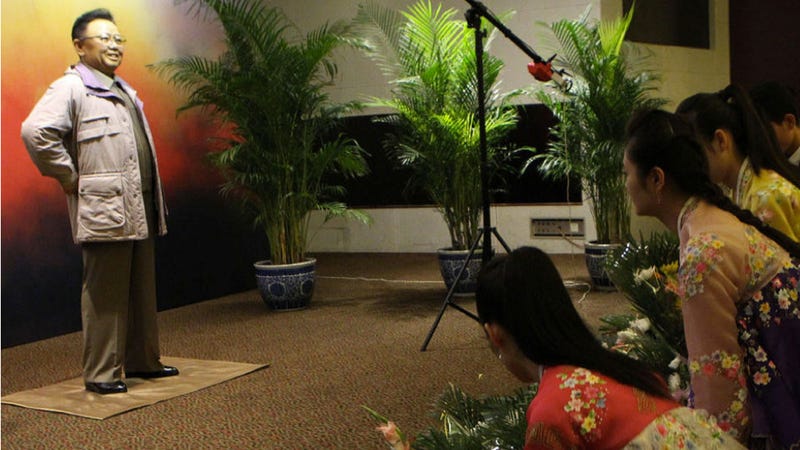 North Korean ruler Kim Jong-il is long gone. But his likeness lives on in this highly realistic statue given to North Korea as a gift of gratitude. Nothing says "thank you" like a wax dictator!
As China Daily (via Beijing Cream) points out, China's Great Man Wax Museum made the figure, Kim coat and all, and it was displayed at a big send-off in Beijing organized by the Chinese government.
The subtext is that this figure of the late Kim Jong-il could show improving North Korean-Chinese relations. Earlier this year, when North Korea was "going rogue", their longstanding alliance apparently chilled somewhat.