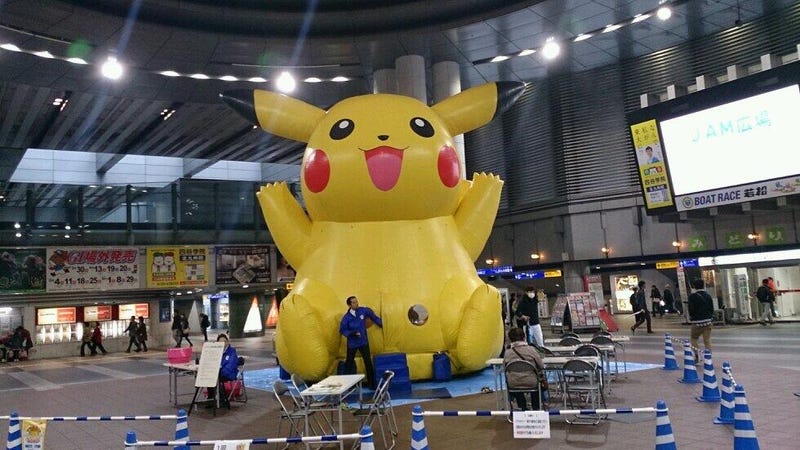 Ages ago, a particular Pikachu bouncy house was noticed in Japan. The entrance looked like, for lack of a better word, a Pikachu vagina. Earlier today, it was reported that the "giant Pikachu" was once again making an appearance. Eager folks, climb right on in!
Note: This article contains content some readers might find objectionable.
According to AnimeAnime, Inside Games, and numerous other Japanese sites, the now infamous Pikachu will be appearing at the 11th Sea Festival in Kyoto. That publicity is good for the festival (I guess?), but the Pikachu has been popping up at other events lately as well.
If you missed the Pikachu vagina meme the first time around, here are some recent photos:
[Photo: kotobuki7923]
[Photo: ktibiroha]
[Photo: hi_yas]
The unusual thing is that there have been other Pikachu bouncy houses with less vaginal type entrances. Take this one, for example.
[Photo: Nnk775]
But other character bouncy houses in Japan (and abroad) also use the incredibly suggestive entrance—as if bouncy house designers thought this was a really, really good idea.