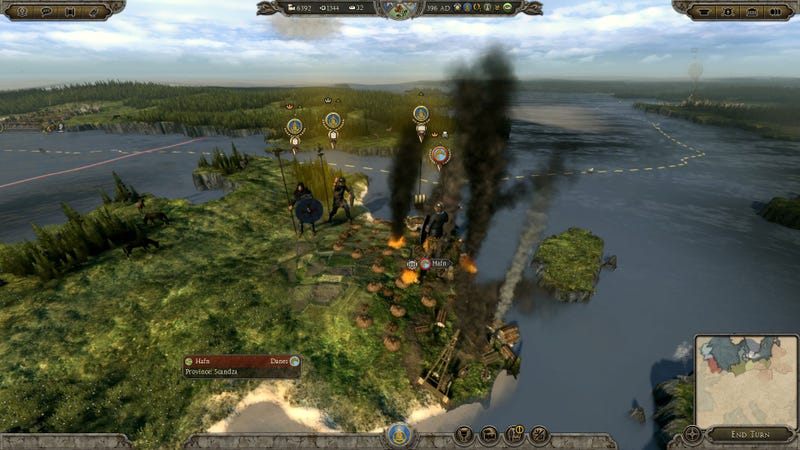 I am a massive Total War fan, but that fandom comes with the knowledge that the games are far from perfect. And near the top of the list of things wrong with Total War has long been the series' janky AI.
It's famous for making stupid moves (though this is often improved by mods), but for me the most damaging aspect of Total War AI has long been its inability to hurdle certain obstacles. It can march armies over fields and hills just fine, but over the last five games you'd have more luck getting gold from lead than trying to move your infantry along a castle wall, through a siege or off a boat.
So when I started playing Total War: Attila last week, hopes weren't high. I'd found Rome II to be the most disappointing Total War in a long time, and this appeared to be little more than a glorified expansion for it.